Glass and wood staircases - Railing London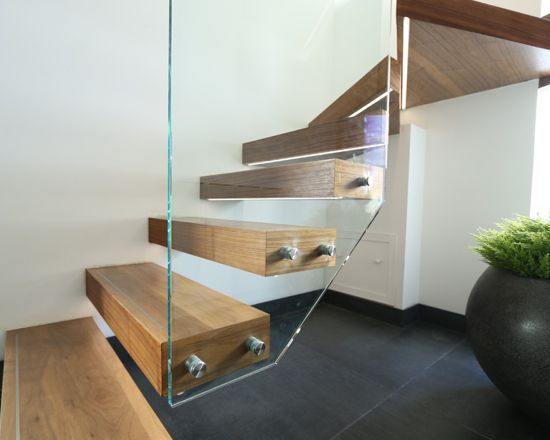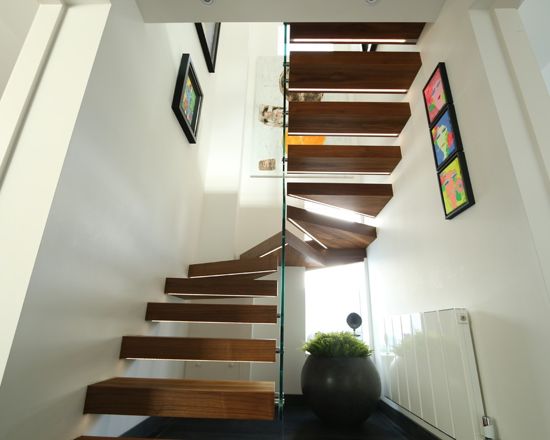 Project:
This set of cantilever stairs was designed to be very modern, while also being similar to traditional wooden staircases. The floating treads make the interior seem bigger and brighter. This effect is further enhanced through the glass balustrades which provide stability in a way that doesn't block the light or the view from the window.
Check for ours glass and wood staircases.
---